How to Guide for VRChat
Experience a Virtually Endless Social Interactions
in an Open-World VR Community
We all know what chatting in text, Messenger, Telegram and Discord are like…but what is VRChat?
VRChat is an immersive virtual reality app full of unique worlds and customizable avatars. In these worlds, you can interact with other users, hang out with friends or colleagues, chat, meet new people, and even attend online conferences and events in VR.
Originally launched for the PC, new versions of VRChat are made to support a broad range of virtual reality headsets such as the Oculus Rift, Oculus Quest and Quest 2, HTC Vive and more.
Gameplay is similar to that of Second Life, with players able to create both avatars and even create their own instance of 'worlds' to explore and enjoy (with the use of a software development kit).
What Can You Do In VRChat?
Meet New People and Make New Friends
Create and play with people from around the world, broadening your social horizon and giving you the opportunity to connect with individuals from all walks of life.
Be the Creator and Make Your Own Worlds
VRChat boasts more than 25,000 user-created worlds and counting as of the date of this post. Add your own world by utilizing the intuitive Unity SDK and bring your vision to life.
Express Yourself with Fun Customizations
Spice up your look and create a custom avatar that expresses your personality and creative side. From stylish and fashionable to cosplays, the world is your oyster in VRChat.
Collaborate and Take Part in Fun Activities in VR
VRChat is so much more than just a chat app, in these virtual worlds you can collaborate on projects, sculpt, draw and more with old and new friends alike.
Be Part of Something Bigger
Join a community with a like-mind for innovative technology, socialization and virtual reality!
What Headsets Does VRChat Work With?
The app offers support for the majority of PC-compatible VR headsets (such as the HTC Vive, Valve and Rift). But it also now has support for standalone headsets that don't require the use of a PC to work. These include options such as the Oculus Quest and Quest 2 and Oculus Go, although there are some limitations that we'll cover later on.
Supported Hardware and Accessories
Both gesture recognition and finger tracking are supported with the Oculus Touch and Index Controller, enabling precise recognition of a player's movements.
Do I Need VR to Use VRChat?
Despite "VR" in the name, VRChat can be enjoyed in what is called 'Desktop Mode', without the use of VR or a headset. When in this mode, control is managed with the keyboard, mouse and monitor (much in the same way you'd navigate a first-person shooter game).
For example, if you prefer to play games on Steam, just launch the app and then click on 'Launch in Desktop (non-VR) mode" to enjoy. Similarly, on Oculus you can head over to your library and click on the three dots on the VRChat icon. Doing so will provide you with an option to 'Launch in Desktop Mode".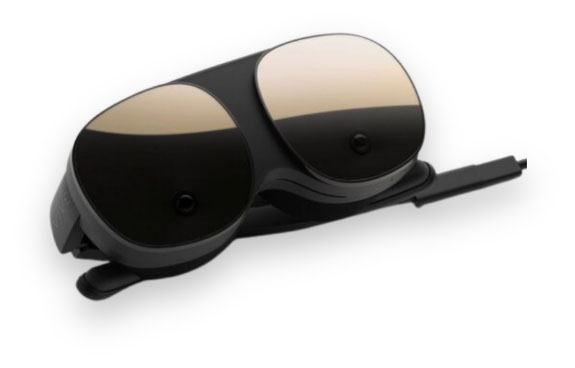 How to Create an Account on VRChat
Head on over to https://hello.vrchat.com/
Click on "Login"
Click on "Registration" *
*Alternatively you can visit the 'registration page' directly here: https://vrchat.com/home/register
Once there you'll be asked to create a username, and to enter your email, choose a password, input your date of birth, and agree to the terms, conditions and community guidelines.
Click on 'Create Account'
VRChat is compatible with several platforms. Below we discuss two of the most popular (Oculus and Steam).
VRChat is compatible with several platforms. Below we discuss two of the most popular (Oculus and Steam).
Installing VRChat on Steam
Head over to https://store.steampowered.com/
If you haven't done so already, install Steam
Search for VRChat using the search function on Steam, or visit the page directly: https://store.steampowered.com/app/438100/VRChat/
Click on 'Install' and follow the prompts
Launch VRChat by clicking on 'Play'. When you do this you'll be prompted to choose between Desktop or VR play
PRO TIP: For those wanting to play VRChat on desktop, Steam is the simplest way to access the game
Installing VRChat on Oculus
For those with the Rift, Oculus or Oculus Quest, the Oculus app itself is the ideal way to install and enjoy VRChat.
From within the Quest app search for VRChat or use the browser and go to: https://www.oculus.com/experiences/quest/1856672347794301/
Install VRChat
Click 'Start' to launch VRChat in VR mode on the Quest or PC-connected headset
Once you've managed to download and install the app, and have successfully created an account with VRChat, you're ready to take the next step: setup.
Built-In Getting Started Tutorial
Once logged in, you'll be prompted with a brief introductory tutorial that will give you a quick rundown of how to move around within the worlds, use the menu, choose and customize avatars, find worlds to explore and more.
If this is your first time, we suggest you take a few moments to go through the tutorial and familiarize yourself with the basics.
Enable Joining Worlds via Web Links
Once you've completed the tutorial, exit VRChat. Doing so will prompt an install window asking if you want to install a 'VRChat Installation Helper". Click on 'Proceed'. By using the installation helper, VRChat will be able to use web links in order to more easily join worlds (such as those shared by other users online).
Create a World (Instance)
A 'world' in VRChat is a private or public 'instance' or space for you and your invited guests to join you in virtual reality. You don't have to create your own world, and are free to visit both public worlds and private ones you've been invited to. That said, creating your own world is a fun and useful thing to know how to do.
Option 1: Using the VRChat Application
Once in VRChat, creating an instance is easy peasy. Just open up the 'quick menu', click on 'worlds' and the menu will pop up. Within the menu, click on 'New Instance' (located at the bottom left). Decide how you want to invite people by clicking on 'Invite' or 'Invite+' and then click on 'Go'. That's all there is to it.
Option 2: Using a Web Link
Let's say you'd like to meet up with a few close friends or get the family or team together for a digital gathering. Creating a private space for just you and them makes sense.
Go to: https://vrchat.com/home/login and login
Go to: this link to find the world page for 'Hangout Bunker'.
When the page loads, scroll to the bottom and click on a box titled 'New Instance'
Inside the 'New Instance' box, choose your privacy and invite settings.
Options Include:
You being the gatekeeper (only you can invite people to that world)
Anyone with an invite can invite others
Only friends can join the instance
Friends of friends can join the instance
Publi
5. Click on 'Launch'
6. Once the app fires up and you're in your 'instance/world', in the lower lefthand corner you can click on 'Share World' to get a shortened link to share with others whom you'd like to invite to join you.
PRO TIP: In order to invite someone to an instance, you must first be friends. Adding friends is easy and can be accomplished by opening the quick menu, clicking on their name/user ID, then click on 'send friend request'.
medium.com/vrchat/stuck-inside-a-quick-guide-for-using-vrchat-to-stay-connected-f71430cf8a11
How to Set Up and Get Started with VRchat
Once you've managed to download and install the app, and have successfully created an account with
VRChat, you're ready to take the next step: setup.
Image from: en.vrcw.net/world/detail/wrld_1aca35f9-7dcb-4c98-81a0-fa561572c1da
Firelink Shrine
If you're a fan of 'Dark Souls' you'll immediately recognize this recreation of the iconic anchor location that kickstart's the player's quest. What makes this world so great, apart from the Dark Souls theme, is that it ranks among the most expansive worlds, riddled with hidden secrets and easter eggs for fans of the gaming franchise.
One such Easter Egg, players who fall to the bottom of the world located behind the ruined area (where there would normally be an elevator) will find themselves in a black room with the words (in red) 'YOU DIED' in the air. Restarting your 'starting position' puts you squarely back in the bonfire location, much like in Dark Souls, death is impermanent.
Image from: https://en.vrcw.net/world/detail/wrld_17038008-1d6b-4497-8b82-95a3d39fb56e
Sky Camp
Great things often come in small packages, this time with Sky Camp, a smaller map featuring a cartoonish world with vibrant colors and a fun, creative, relaxing environment perfect for getting to know new people. Plop down fireside and chat up real people behind their cooky avatars.
While many worlds opt to emulate a more realistic environment, Sky Camp focuses on aesthetic appeal. One potential downside though, these worlds often have low player caps. That said, some prefer a more cozy environment with fewer players so they can focus their attention on a small group, making the experience a more intimate one.
Image from: https://twitter.com/imlexz/status/1323034478453919744
Midnight Rooftop
Enter Midnight Rooftop, a hyper-realistic design placing you on a top-floor apartment at night. Featuring a breathtaking design and gorgeous map, the creators of this world took time to make every little detail special, and it shows. Adding to the realistic urban feel is a view of the city below.
As with the majority of maps in VRChat, Midnight Rooftop is focused on encouraging and fostering social interaction with other players, featuring multiple lounging areas and multi-player mini-games to break the ice.
Image from: https://vrchat-legends.fandom.com/wiki/The_Great_Pug
The Great Pug
Set up as a classic pub scene, The Great Pug is a perfect place to role play with a significant other, meet new friends, or hang out with colleagues. There's lots of things to interact with, from food and drinks, to tables and even juggling as a bartender.
Image from: en.vrcw.net/world/detail/wrld_acddf0d0-628c-4b52-9fe3-9cbe0fe05602
Zombie Tag Worlds
Remember playing 'who's it' as a child? Same thing! Except the premise is everyone who has been 'it' is now a zombie and this continues until you get down to the last person. With custom maps galore, this game mode has brought new life to an old classic. Just search for game mode and find a server with enough people to make it a blast.
Image from: https://twitter.com/vr_jar/status/1413200524556525569
Freeze Tag Worlds
Similar to zombie tag, freeze tag also brings back to life a fun childhood game made enjoyable again in VR. If you're unfamiliar, each person tagged 'it' is now frozen in place, but can be 'rescued' by being tagged by another person who is not 'it'.
Image from: https://vrchat-legends.fandom.com/wiki/Big_Al%E2%80%98s_Avatar_Corridors
Big Al's Avatar Corridors
This is one of the few worlds that isn't focused as much on social interaction. Rather this world is a world full of costumes where you can both try on and bring home the wardrobe. It's a fun way to stylize and personalize your avatar while having fun with it.
Image from: https://en.vrcw.net/world/detail/wrld_09e0ce18-45d2-4a26-92c5-e28034194e40
Deathrunning
In this game mode, one player (death) lays traps along a path that other players must carefully traverse to reach the finish line. Any player who trips a trap loses and cannot beath 'death'. It's a fun game with loads of maps and new worlds being created weekly, some of which are getting pretty crazy (in a good way).
Image from: https://vrchat-legends.fandom.com/wiki/Japan_Shrine_(ITOAR)
Japan Shrine
This world transports you to a meditative Japanese shrine set in spring right when the Cherry Blossoms are in full bloom. The pale blue sky above is soothing while the swaying of the trees gently eases your mind. The world is home to several relaxing areas and traditionally architected Japanese rooms. Although the original world no longer exists (removed by its creator), luckily several imitations have since popped back up to enjoy.
Image from: https://en.vrcw.net/world/detail/wrld_4cf554b4-430c-4f8f-b53e-1f294eed230b
The Black Cat
Available only on the Quest and Quest 2, this world is designed to be an event space hosted in VR. Featuring two bars, a restaurant, several private venues, bathrooms and two performance stages, this world has everything you need to interact with fans.
From VR theater performances, to concerts, lectures, symposiums and more, this world is primed to handle it all.
Image from: https://vrchat-legends.fandom.com/wiki/The_Devouring
The Devouring
Ranking among the most unique of VR worlds in VRChat is "The Devouring". But we warn you, its not for the faint of heart. This world brings the horror genre to life, featuring a co-op adventure that takes place after a road trip gone awry. Traversing a heart-pounding 6-hour journey, you and up to 3 other players embark on a psychedelic path.
Image from: https://en.vrcw.net/world/detail/wrld_15249e72-e8ff-47f9-98ab-6292e7f3a41d
Sled Hill
A knee-jerking good time, this user-friendly world has since expanded to offer additional maps (just search for the 'sled' tag on the world's tab). Slide down hills in spring, summer and of course winter, while you chat with and make new friends.
What is the Best Headset for VRChat?
VR has come a long way, with a wide range of options across all price budgets now available to consumers.
But when it comes to VRChat, which are best.
Oculus Rift S – Best Overall
Great value, and incredible performance are hallmarks of all Oculus models. But what makes the Rift S a great choice for VRChat is its connectivity to a VR-ready PC so you can enjoy ALL the worlds made for VRChat and both engage with and use all the game's avatars (be they for headsets or PC).
Why We Like the Rift S:
Ergonomic and comfortable
Intuitive controls that are easy to figure out
Easy setup process
Reduced 'screen door' effect
Compatible with ALL content made for VRChat (both PC and headset)
Oculus Quest and Quest 2 – Best Value
Budget-friendly without sacrificing too much on the performance spectrum, these headsets can be used independent of any type of PC connection, making them more approachable and accessible for consumers.
Why We Like the Quest:
Affordable
High-performance specs
Capability to connect to a PC with a syncing cable
Comfortable and light
Samsung Odyssey – Editor's pick
This headset is really well-rounded, offering breathtaking resolution with an easy setup experience that eliminates the need for complicated rigs.
Why We Like the Odyssey:
OLED screen for enhanced image quality
Simple to set up and use
Sleek design
Mid-range price
HTC Vive Pro – Best High-End Headset
This headset isn't cheap, but in our opinion its worth every cent. While Samsung's visuals ranked among the most impressive, it is the immersion factor of the Vive Pro that really stood out. Offering full visual continuity, the Vive Pro will keep you fully immersed in the virtual world without any limiting boundaries.
Why We Like the HTC Vive Pro:
Great visual quality
Impressively wide field of view
Unbeatable immersion
Nice speaker performance
Ok, so what is all of this going to cost you?
VRChat is FREE. That's right, it is ENTIRELY FREE. There's no 'in game' purchases or other add-ons to unlock features. Every world is free to explore, and there's no cost to add and customize your own avatars.
If you have a PC or VR Headset, you're all set up and ready to go.
Gesturing in VRChat makes interactions fun and engaging. Just like in real life, much of our communication is non-verbal.
In VRChat there are two separate methods of making gestures; one using the VR headset's controllers, and the other the mouse and keyboard (for PC users).
How to Make VRChat Gestures in VR
Making a fist: Using your index finger to pull the trigger, keep your thumb and middle finger down.
Opening your Hand: Keep your thumb and middle finger up while keeping your index finger OFF of the trigger.
Pointing: With your thumb and middle finger down, keep your index finger off the trigger and extended outward.
Thumbs Up: Index finger on the trigger, middle finger down, and your thumb UP.
Victory: Middle finger up (yep, that one lol), keep your index finger off the trigger and your thumb down.
Hand Gun (finger guns): Keep your middle finger down, your thumb up and your index finger pointed outward.
Rock N Roll: Thumb down, index finger pulling the trigger, and middle finger up
How to Move and Carry Out Actions in VRChat
Using the buttons on your VR controller:
A = jump
X = mute
B and Y = quick menu
Grip (middle finger pull) = Pick item up
Trigger (index finger pull) = select or interact
Right Thumbstick = turning
Left Thumbstick = locomote (move)
Press Down Right Thumbstick = action menu right
Press Down Left Thumbstick = action menu left
Pressing both triggers and menu buttons at the same time = entering safe mode