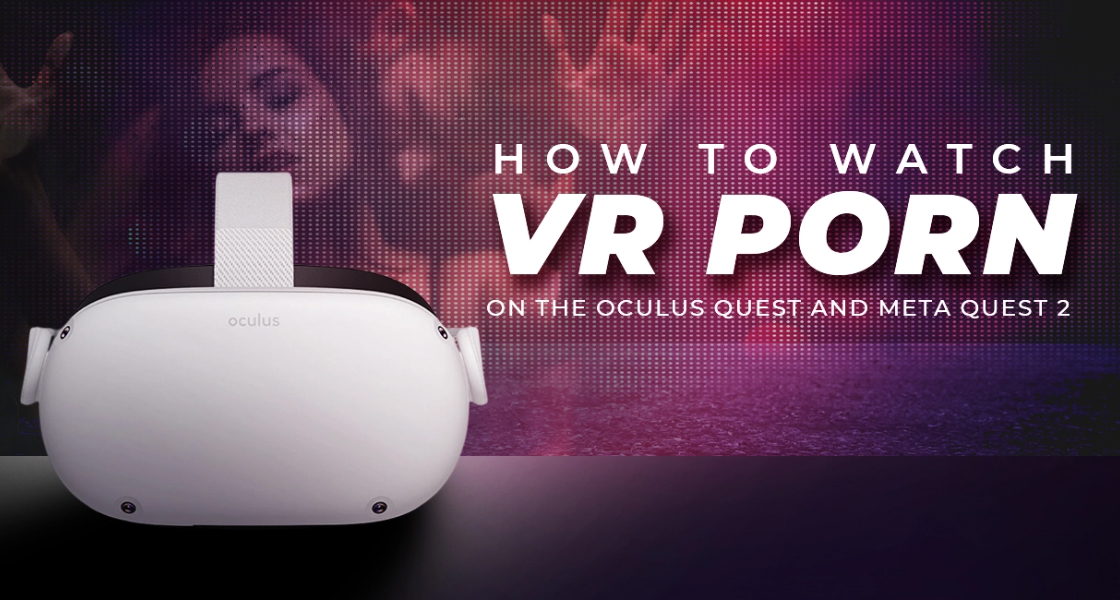 STEP BY STEP INSTRUCTIONS:
HOW TO WATCH VR PORN ON THE OCULUS QUEST AND OCULUS META QUEST 2
VR Porn on The Oculus Quest
There are basically two ways to watch VR porn on your Oculus Quest or Meta Quest 2 headsets. The easiest way is to use a web browser (included with your headset) and simply visit the website, log in if needed, and enjoy your videos.
In other cases, more often with the high quality VR porn sites, you will need to download their app in order to watch the videos. The bonus is that by downloading their app you typically get higher quality video, up to 8k, more functionality such as zoom, tilt, change viewing perspective and even position, and even get better quality audio. Some apps even include a "panic button" so you can quickly hide any traces of your current activities.
How to Install and Use an App to Stream VR Porn
on Oculus Quest and Meta Quest 2
Our favorite site is VRBangers so we'll use them as an example:
Grab a free or paid subscription to VRBangers.com

Download their app here or via search in the oculus store. It's an "experimental" app so you will have to check a disclaimer. Follow the prompts to add the app to your Oculus library.

Open the app and add VRBangers.com to the app as a source on the first screen you come to.

Once you are inside the app make sure you select Full Video instead of preview via the button above the movie thumbnails.

Hit play. That's it, easy as pie!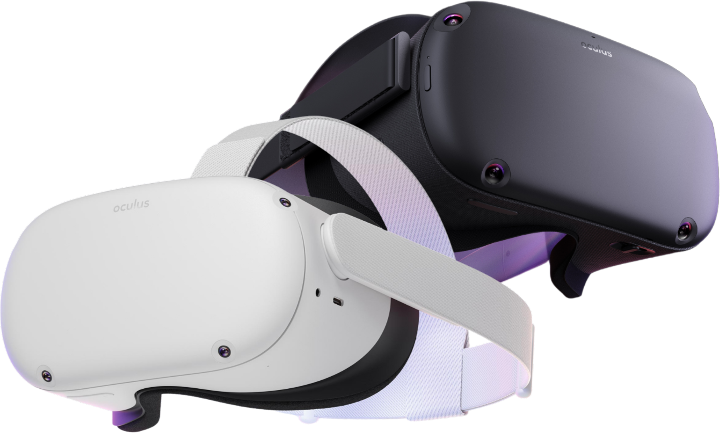 How to use a Web Browser to Stream VR Porn on Oculus Quest and Meta Quest 2
If you want to use a web browser instead of downloading an app it's pretty simple.
Fire up your Quest or Quest 2 by pairing it with your PC. Doing so should lead you right to the built-in web browser. If the web browser isn't launched on its own, you can start it from 'Navigate', the Quest's universal menu.

Search for your favorite VR porn site via Google (or copy/paste in a direct link) into the address bar.

Click 'play' on any VR compatible porn scene, movie or clip. No need for downloading any additional apps.

PRO TIP: Some sites may prompt you with a popup box or dialog asking you to enable 'WebXR'. This is legitimate and isn't a virus or anything. Its just the site's own web player, making it so you don't need any additional apps to stream VR online.

Pro Tip #2: Turn off hand tracking before you get started. (Trust us.)
Best Sites to Watch VR Porn on Oculus Quest and Meta Quest 2
Here are the top 5 sites to watch VR Porn with your Quest Devices
When it comes to high quality porn one advantage that VRBangers.com and other sites like it has is that they own their own production studio. This means productions are higher quality, the video is higher quality, and the audio is higher quality and therefor the immersion is deeper and more consistent. It also means they can bring in the biggest stars in the industry and consistently produce new content for all of us to enjoy.
You can read about the various perks and features of the best sites in our guide to the best VR porn sites.
Is any free VR Porn available for the Quest or Meta Quest 2?
While most sites offer a small selection or sample of VR porn, your options will be limited. The quality isn't always the best but hey, free is free right? Just know if you don't quite feel like you are there it might be due to the quality of the experience, that being said it's a great place to start and get your feet wet.You can check out our list of the best free VR porn sites to find a good place to start.
Is there a difference between watching VR porn on the Oculus Quest vs. the Meta Quest 2?
Turns out, watching VR porn videos is basically the same on the Oculus Quest as it is on the Quest 2. The main difference between the two headsets is the quality of the experience.
If you have the Quest 1, you'll probably get the best results with VR videos that are 4K and encoded in the H.264 format. Some users have reported issues with playing 5K, 6K and 8K videos, as well as 360° field's of view due to hardware limitations.
If you have the Oculus Quest 2, you'll be able to enjoy higher resolution videos in 180 and 360° viewing fields.
Can you Download and Watch VR Porn on the
Oculus Quest and Quest 2?
Downloading does have its perks. Sure, it takes up valuable hard drive space on your Quest's internal memory, but it also means you'll have on-demand access to your favorite VR porn scenes even when there's no internet connection available.
There are a few more steps involved than with streaming, but we promise it's not a big deal.
Open the built-in browser on the Quest.

Navigate to your favorite VR porn site that allows downloads of their videos

Find the download button (typically located beneath the video player if this is allowed).

Next, you may be prompted to select the video quality/resolution. This is up to you. Higher quality videos typically take up more space and longer to download…but like they say, 'the juice is often worth the squeeze'.
From within the browser, locate the download list

Find your bookmark's list (in the upper right of the browser). Next to that, you'll find the 'download list', showcasing all of the videos you've downloaded.

Clicking on a video in your 'download list' will open the file in Oculus TV (the default video app that comes on your Quest right out of the box). You can also open the Oculus TV app directly by clicking on the app in the menu and then locating the videos in 'Your Media'.

Viewing Mode: lastly, choose the viewing mode appropriate for the VR porn scene you've downloaded. For example, 3D 180°.
Can I Use a Virtual Desktop to Watch VR Porn?
If you have the Oculus Quest 2, connecting it to your PC has some perks that might make viewing VR porn even better. Best of all, you don't even need wires.
By tethering your Quest 2 to your PC, you can view your PC's display ON YOUR QUEST.
But why would you want to do that?
Well, the Quest 2 has a max memory of 256GB. Your PC's hard drive is likely much, much bigger. Tethering your Quest 2 to your computer means that you can tap into the vast archives of your hard drive, enabling you to download and store MORE VR porn without maxing you're your headset's memory.
Additionally, when connected to your PC, the Oculus may perform better, due to using the PC's RAM for most of the processing power. In other words, with this method, the PC is doing most of the heavy lifting.
Step By Step Guide On Watching Vr Porn Using A Virtual Desktop
If you haven't done so already, download the Oculus Quest app on your PC.

Next, connect your Quest to your PC with a cable or by tethering it virtually (like Bluetooth).

Once connected to your PC, open the Oculus app

With your headset on, click on the right-hand side of the screen using the Oculus 2 controller. This will open up a menu with various options.

From these options, click on 'Dash' to open the app

Using your controller you can scroll over the options. Find 'pin' and click that

Next, simply follow the steps earlier on in this guide to stream VR porn or watch a downloaded video from your PC's internal storage.
Watching VR Porn with Oculus: you'll never look at porn the same way again
There are a lot of ways to enjoy your VR headset, from blockbuster movies, to immersive video games and, now, adult content engineered to put you on set.
Best of all, getting started with XXX videos on the Oculus is fast, easy, and with prices dropping with the introduction of the Quest 2, highly affordable.