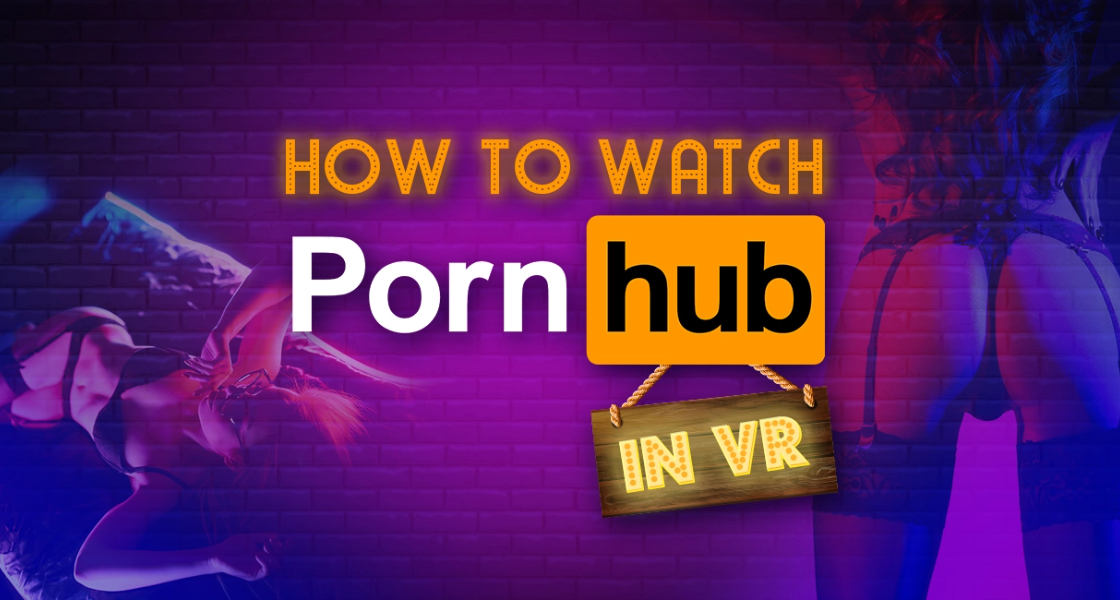 HOW TO WATCH
PORNHUB IN VR
PornHub gives you easy access to almost 3500 Free VR porn videos
Capitalizing on this success, PornHub has now moved into the exhilarating world of virtual reality. Set to be the next biggest thing in adult entertainment, millions of consumers are flocking to VR porn as the next best alternative to experiencing their sexual desires in the real world.
Offering 360-degrees of tantalizing and seductive virtual fantasy, PornHub VR puts the porn set right in your living room. Compatible with a wide range of VR headsets including Oculus Rift, Google Cardboard, Samsung Gear VR, and more, everyone wants to know how to watch PornHub in VR.
Get ready to have your mind blown, we're about to show you how to watch PornHub in VR.
HOW TO WATCH PORNHUB VR - THE ULTIMATE GUIDE FOR GEARING UP AND GETTING DOWN
The Right Hardware
First up, you'll need to gear up. The good news is that the price of entry for VR porn is lower than ever before, making access to this decade's most exciting adult entertainment format accessible for virtually all budgets.
Compatible Devices to Watch VR Porn on PornHub
Android / Google Cardboard

iPhone Cardboard

Gear VR

HTC Vive

Oculus Rift

Sony PlayStation VR (PSVR)
Do I Need a Headset to Watch VR Porn on PornHub?
Yes. Although some VR videos on PornHub can be watched on a regular display such as a smartphone, tablet or desktop, it won't be in 3D. Similarly, while the VR experience can be had using a smartphone, mobile devices don't have the necessary processing power or battery life to give you the best VR experience. Some say smartphones with the use of Google Cardboard (for example) only give you about 20% of the full VR experience. That said, they're still a good entry option to get your feet wet before making the investment into an actual headset.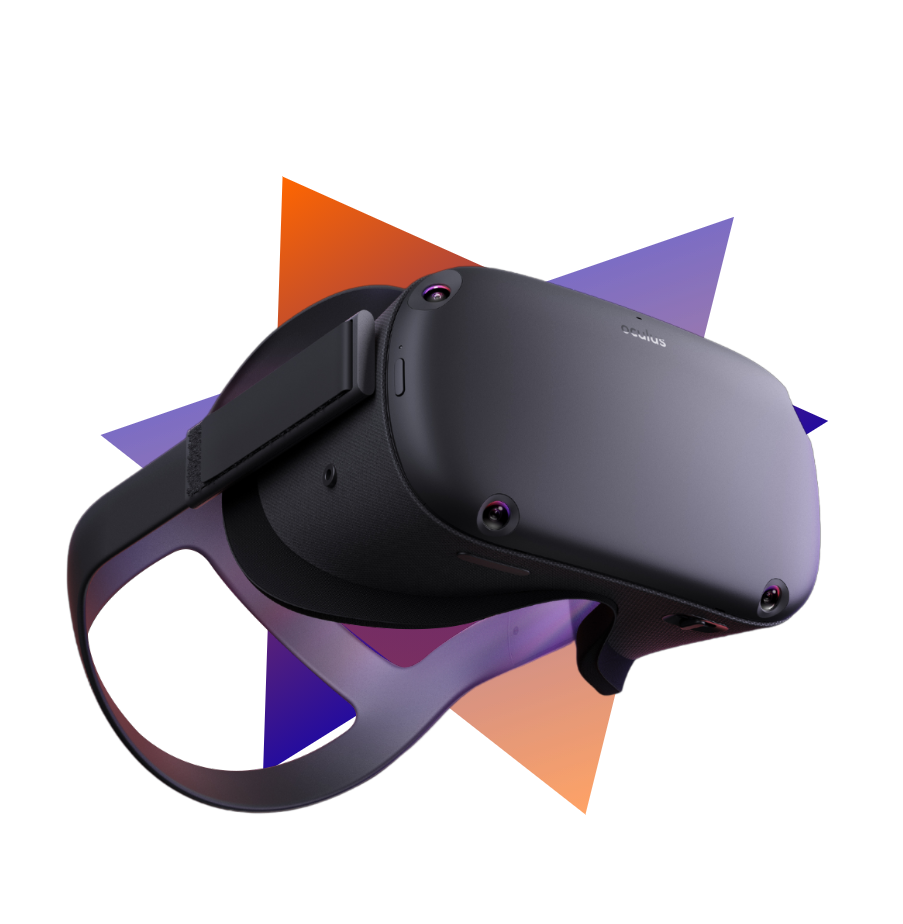 HOW TO WATCH PORNHUB VR ON META OCULUS QUEST
As one of the most popular VR headsets out there, Oculus paved the way for other brands and even its own Quest 2 and Oculus Go headsets to hit the market.
It's no wonder we hear so many ask about how to watch PornHub VR on the Quest. So let's get to it.
Turns out, you have a couple of options here.
PRO TIP: PornHub's site seems to have incorrect information about how to watch VR porn on the Quest or Quest 2. Their guide suggests a desktop app that many users are having issues with.
We've reached out to them for an update but have not yet heard back. In the meantime, use the method below for better results.
If you'd like to leave a comment urging PornHub to update their guide, visit the following link: PornHub Blog
Fire up the quest app store and search for DEO VR Video Player…or just head on over to: Oculus Experiences This video player is available for both the Quest and Quest 2, and works great for viewing VR porn on PornHub.
Download and install the DEO VR Video Player
Browse PornHub for your favorite VR movies or clips PRO TIP: you won't be able to stream them like you would a normal video.
When you find a video you like, click 'download' – DON'T WORRY, despite it saying 'download', this will NOT actually save the video to your PC or Quest headset. Odd, we know. What it will do, however, is start to stream the video.
HOW TO WATCH PORNHUB VR ON META OCULUS QUEST 2
The process for watching PornHub VR on the Quest 2 is the exact same as the Quest. We won't bore you with a repeat of the same instructions, but we will give you one added option.
If you'd prefer (for whatever reason) to not use or download a VR video app like DEO VR, you CAN in fact watch PornHub VR by using Firefox VR. Firefox is a trusted open-source company that most of us know for its Firefox Mozilla web browser.
With Firefox VR, you can watch VR porn with ease. However…there are a few reasons why its not nearly as good as using the DEO VR app.
The options and controls in Firefox VR leave a lot to be desired. As an illustrative example, Firefox VR lacks the ability to use a joystick to 'tilt the scene'. For those of you who have experienced VR before, you already know this is a useful feature to have available.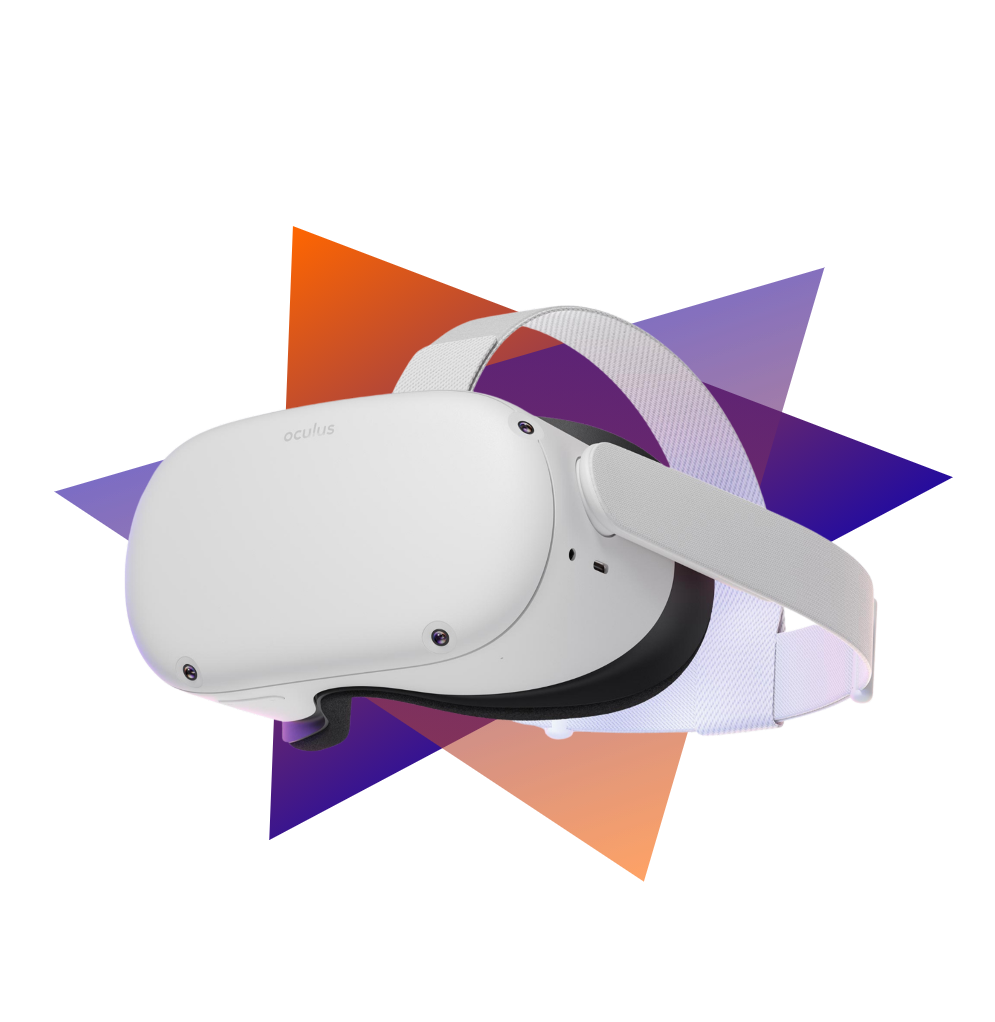 HOW TO WATCH PORNHUB VR ON PSVR
Can You Watch VR Porn Using PlayStation's VR Browser?
PornHub's VR videos cannot be accessed using a standard web browser such as PSVR's web browser.
Step by step Instructions
1. Find your favorite VR videos at PornHub VR
*Note: PornHub offers a great selection of free VR videos along with its premium and paid options.
2. Download your chosen videos and save them to a USB for use with Sony's VR media player
To do this, go to the VR tab of the video and select 'download VR video'. You'll get to choose the quality/definition. TIP: Sony's media player currently only supports a 1080p resolution or lower
3. Prepare your USB
Your USB drive must be formatted to exFat or FAT32 formats. Both are file systems that are compatible with Sony's media player. FAT32 is an older system and is generally considered less efficient. exFAT, by contrast, is the updated replacement for FAT32 and is compatible with a broader range of operating systems and devices.
To Format your USB for exFAT:
Hit the Windows + E key to open up 'File Explorer'

Search for your USB drive and right-click on it

Click on 'Format'

Choose exFAT as the 'File System'

Click on 'Start' to begin the formatting process

Copy Your VR Video Files to a Folder on the USB

Open the PS4 Media Player Application

NOTE: Your PlayStation Media Player must be updated to v2.5 or higher

Turn on Your Headset

Once the PSVR headset has booted up, hold the 'Option' button on the controller. In the menu, choose 'VR Mode' and activate it.
HOW TO WATCH PORNHUB VR ON MOBILE USING GOOGLE CARDBOARD WITH AN ANDROID DEVICE
Fire up your phone

Using the Chrome Browser, navigate to PornHub VR

When on the page of your video, press play

Locate the 'Cardboard icon' (situated at the bottom right of the video player)

Next, follow the on-screen instructions and choose your device

Slip your phone into the Google Cardboard device and get ready for an incredible xxxperience!
HOW TO WATCH PORNHUB VR ON MOBILE USING THE PORNHUB APP
You can skip using the Chrome browser by downloading the official PornHub Android app. This app supports the use of Google Cardboard on ALL videos. Just navigate to the VR video of choice and tap on the Cardboard icon.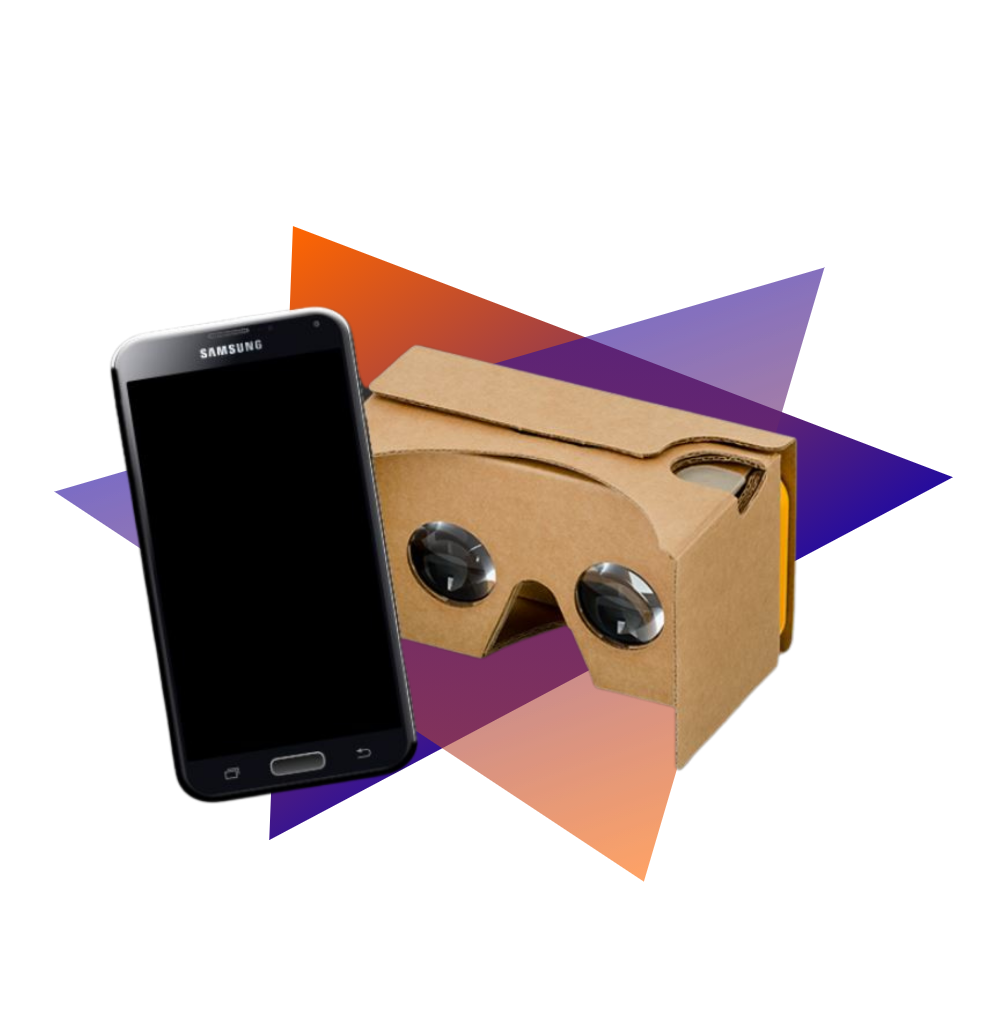 HOW TO WATCH PORNHUB VR ON MOBILE USING GOOGLE CARDBOARD WITH AN IOS DEVICE
For those of you who remember, you used to need a third-party app to enjoy PornHub VR on iOS. Those days are well behind us now!
Today, you can use both Chrome or Safari to navigate to PornHub VR
Once on PornHub VR, press play on the video page of choice

At the bottom right of the video player, tap on the Cardboard icon

You'll be presented with 'on screen' instructions. Follow these and select your device

Load your phone into Cardboard, sit back, and enjoy the ride
HOW TO WATCH PORNHUB VR ON SAMSUNG GEAR VR
Visit the Oculus mobile app store and download the official Samsung VR app. Once installed, navigate to your VR video and choose to stream directly using the Samsung VR (MIlkVR) button located just underneath the video.
At this point, you'll be prompted to place your phone inside of the GearVR headset. Once you do so, the video should begin playing automatically.
PRO TIP: If you experience the dreaded 'drift' issue Samsung Gear is notable for, try resetting the gyroscope. To do this, open up the phone app and dial #0#. When the menu pops up, choose the sensor button. Next, scroll until you find the gyroscope option. Run both of the self-tests. Once completed, this should resolve any drifting issues experienced.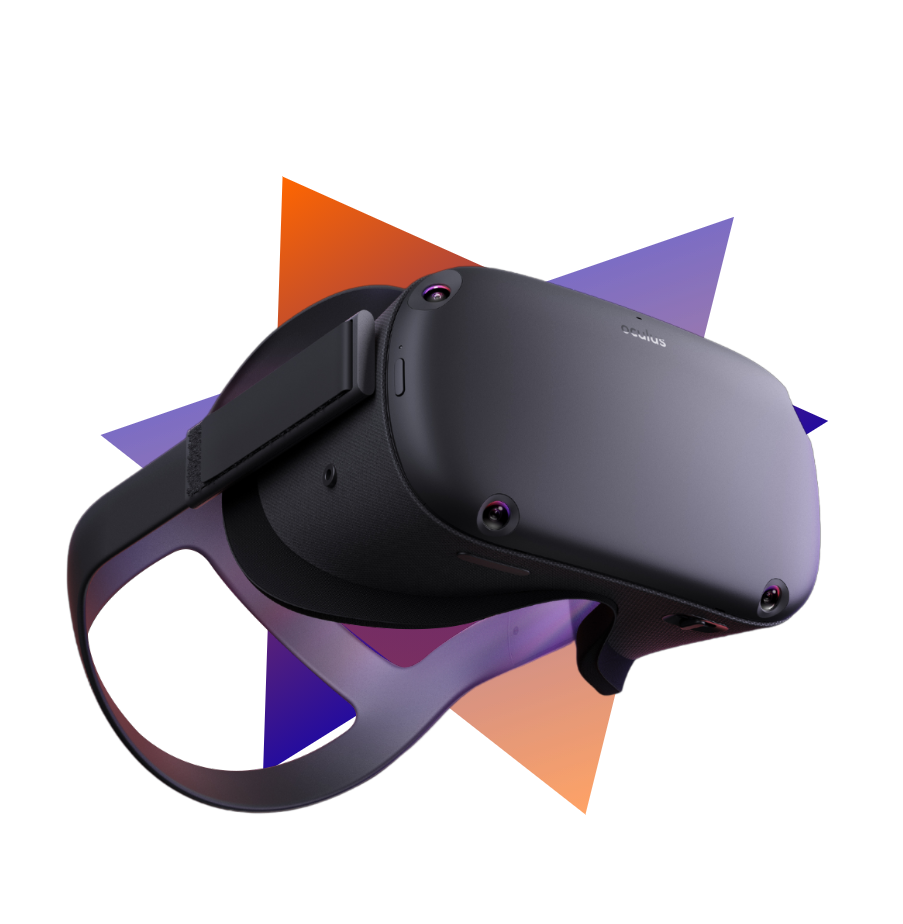 HOW TO WATCH PORNHUB VR ON OCULUS RIFT
First, fire up your PC and use the browser to visit the following URL: PornHub Oculus Rift

Navigate to your VR video of choice and download that video to your PC

Drag and drop the downloaded video file to your VR player

Fire up your headset and strap in
If the video does not seem to display correctly, try cycling through the various modes by pressing numbers 1 to 4 (individually) on you keyboard.
Detailed Instructions for Watching PornHub VR on the Oculus Rift
First, download the desktop player directly from PornHub Oculus Rift
Once the download has finished, click on VRPlayerSetup.exe. This will begin the installation process. When prompted, agree to the terms and conditions, and click 'INSTALL'. You may be prompted to confirm the installation.
After the player has installed, click LAUNCH to fire up the player.
Once the player is launched, drag and drop a VR video of choice from your PC to the player. This will prompt a set of on-screen instructions that will walk you through the steps needed to watch the video.
The player itself can be controlled using the keyboard or mouse, with controls similar to those of any other video player.
Spacebar

ESC

1-4

ENTER

UP Arrow Key

DOWN Arrow Key

RIGHT Arrow Key

LEFT Arrow Key
= pause/play
= quit/exit
= display modes
= recenters the screen
= skip forward 60 seconds
= skip backward 60 seconds
= skip forward 10 seconds
= skip back 10 seconds
HOW TO WATCH PORNHUB VR ON HTC VIVE
Find a VR video of interest and then click on the 'download VR' video button located under the video. Next, you'll need to purchase the Virtual Desktop app from the official Steam store.
Once installed, open the Virtual Desktop app from within your HTC Vive headset.
Locate the settings window underneath the 'videos' tab.
Browse for your previously downloaded video(s) and then select side-by-side for 180-degree videos or top/under for 360 degrees.
HAVE YOU EXPLORED PORNHUB IN VR YET?
If not, what are you waiting for? Today, access to technology is both simple and affordable. VR is the next major evolution of adult entertainment, set to take the world by storm. Having been adopted by virtually all major porn sites (pun intended), virtual reality porn is something that truly has to be experienced to be fully appreciated.
Now, with a few easy steps, you can enjoy premium VR videos from PornHub on any number of your favorite headsets.
Have questions? Interested in exploring our top picks for free VR porn or our breakdown of the best VR porn? Check out the rest of our site to find out where all the action is.